THE WORD & IMAGE GALLERY EXHIBIT OPENING: BRUCE GODDARD, EDWARD RINNOOY
June 4, 2017 @ 3:00 pm

-

5:00 pm
THE WORD & IMAGE GALLERY EXHIBIT OPENING: BRUCE GODDARD, FRANKLIN, NY & EDMOND RINNOOY-KAN, NY
BRUCE GODDARD, FRANKLIN, NY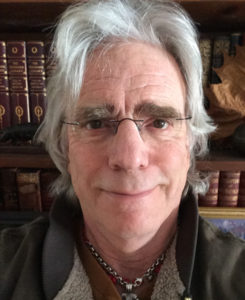 BRUCE GODDARD was born in Washington, D.C. in 1947 and grew up as a "service brat" in the east coast, midwest and southern states. In 1969 he graduated from the University of Georgia with a degree in psychology. Bruce left Atlanta for the San Francisco Bay area and lived in Alameda, Oakland and Berkeley where he was the stock manager at the Organic Foods Co-op. Weekday afternoons he crossed the Bay Bridge to take photography classes at the San Francisco Art Institute. In 1977 Bruce started a career in pharmaceutical research working for ICN in the Los Angeles area. In 1979 he moved to New York City working in regulatory affairs for LIPHA, a French pharmaceutical company. Bruce rediscovered the right side of his brain and studied painting and life drawing with expressionist painter Peter Cox at the New York Academy of Art in 1986 – 1988. After moving to Westchester County in 1988, he continued to paint independently from his home studio in Somers, NY. In 2008 Bruce and his wife Amy moved to Delaware County where he became interested in metal sculpture and took welding classes at BOCES. A few years later, he picked up painting once again, and now spends every Wednesday painting with egg tempera painter Jane Carr at her studio in Treadwell, NY. Bruce loves the immediate feedback from Jane and other artists who often come to paint at Jane's "Wednesday Painters" sessions. Bruce paints in acrylic on gesso board. Amongst his favorite subjects, Bruce enjoys painting images that reveal some small personal part of everyday life. His favorite quote is from Samuel Beckett: "From things about to disappear I turn away in time. To watch them out of sight, no, I can't do it." Bruce lives on 33 acres in Franklin, NY with Amy, where they grow organic garlic. They keep two Icelandic horses, a miniature donkey, a cat and several chickens.
EDMOND RINNOOY-KAN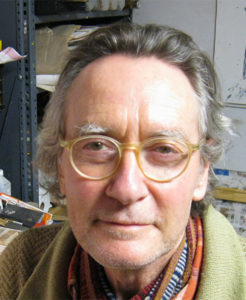 EDMOND RINNOOY-KAN is a Dutch citizen, residing permanently in the USA since 2005. He started his professional life in medicine. After graduating from medical school and finishing his doctoral thesis, he quit both science and medicine to pursue his first love: the visual arts. RinnooyKan went to art school in New York City (Parson's School of Design) and Amsterdam (Wackers Academy). Thereafter, he worked as an art director and designer in Amsterdam for a number of different agencies. In 1994, he started his own "Design and Communication Company" that employed 20 people at its peak. During those years, Rinnooy-Kan always kept up his studio and continued to involve himself in the creation of fine arts as much as time would allow. Since moving to the USA, he works full time as a fine artist. Rinnooy-Kan shows his work both in the USA and in Europe. He is represented by Galerie Lughien in Amsterdam, the Netherlands. http://www.edmondrinnooykan.net
Exhibit Opening: 3 – 5 PM on June 4
Exhibits runs from JUNE 4 – 23 
Price of Admission: Free to the public
EXHIBIT HOURS:
Monday: 10 – 4
Tuesday: 10 – 4
Wednesday: 9 – 12
Exhibit available to view every second Thursday of each month during Word Thursday Readings: 7 – 9PM
Weekends by appointment.