WORD AND IMAGE GALLERY EXHIBIT OPENING – BERTHA ROGERS
August 6, 2017 @ 3:00 pm

-

5:00 pm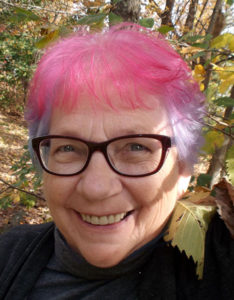 BERTHA ROGERS'S visual art has been shown in more than 100 solo and juried exhibits throughout the U.S. and internationally. In 2000 she received a Ludwig Vogelstein grant for excellence in poetry and art; and in 2006 she was the recipient of an AE Ventures Grant for excellence in poetry and visual art and for contributions to the field through the not-for-profit literary press and center she founded in 1992, brighthillpress.org. She has also received fellowships and grants from the MacDowell, the Millay Colony for the Arts, Saltonstall, Jentel, and Caldera Foundations; and from the Hawthornden International Writers Retreat (Scotland) and Pocantico Hills, NY. Her word and image works have been shown in hundreds of juried and solo exhibits throughout the US and Europe and are collected in the Harry Ransom Archive at the University of Texas and other private and public collections.
In 2009 she was awarded a DEC grant for her interdisciplinary exhibit "Riddle Me This: The Anglo-Saxon Riddle-Poems Translated & Illuminated"; the show was at DCHA Museum, Hanford Mills Museum, and the WH Adams Bookstore; it later toured to the Syracuse YMCA Gallery and now to the Dan Welden Gallery. She has received numerous other New York State Council on the Arts and New York Foundation for the Arts grants, as well as several Poets and Writers grants.
A master teaching artist, she was given, in 2007, the Teaching Artist Distinguished Service to the Arts in Education Field Award by Partners for Arts Education and the Association of Teaching Artists in New York. She serves as program director for the New York State Literary Web Site, nyslittree.org, publisher of the first Literary Map of New York State (2005), in partnership with the New York State Council on the Arts, and she is a member of the New York State Writers in the Schools Panel as well as the Empire State Writers Hall of Fame panel. More than 400 of Rogers's poems appear in journals and anthologies, and the collections Heart Turned Back (Salmon Poetry Press, Ireland); Even the Hemlock: Poems, Illuminations, Reliquaries (Six Swans Artists Editions, NY, 2005); The Fourth Beast (chapbook, Snark Press, IL, 2004); A House of Corners (Three Conditions Press, Maryland Poetry Review Chapbook Contest Winner, 2000); and Sleeper, You Wake (Mellen, NY 1991). Her translation of Beowulf, the Anglo-Saxon epic poem, was published in 2000 (Birch Brook Press, NY), and her translation of the riddle-poems from the Anglo-Saxon Exeter Book, Uncommon Creatures, Singing Things, will be published in 2016.