Word and Image Gallery Exhibit Opening – Robert Bensen, Phil Young, Charles Bremer
June 6 @ 3:00 pm

-

June 26 @ 5:00 pm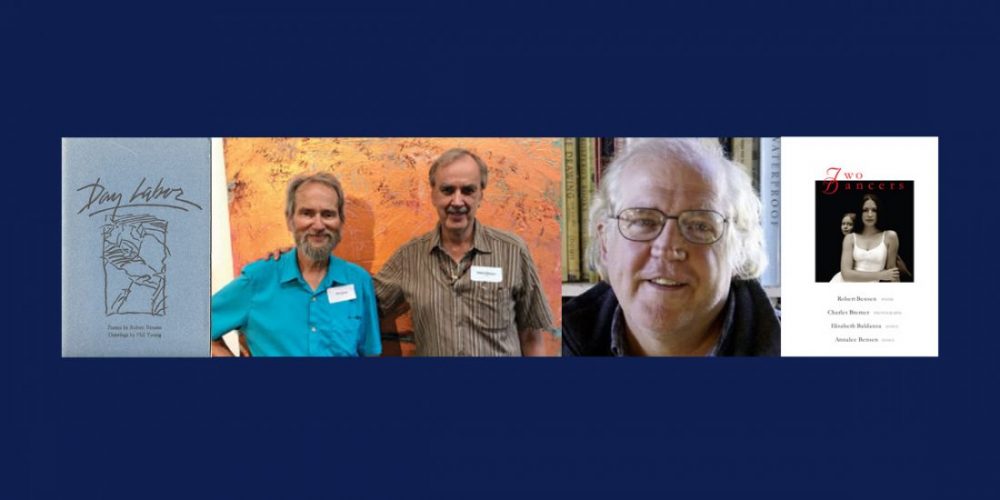 Opening Reception: June 6 from 3 – 5 PM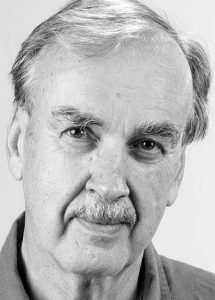 Robert Bensen (Oneonta, NY) Robert Bensen's published writing includes six collections of poetry, individual poems and essays in scores of journals and anthologies (including The Paris Review, Callaloo, The Caribbean Writer, Native Realities, Jamaica Journal, AGNI, Akwe:kon, Poetry Wales, The Thomas Hardy Review, The Journal of Commonwealth Literature (India), Ploughshares), and editions of Caribbean and American Indian literature, most recently Children of the Dragonfly: Native Voices on Child Custody and Education. His poetry has been awarded a fellowship from the National Endowment for the Arts and the Robert Penn Warren Award, the Harvard Summer Poetry Prize, and Illinois Arts Council awards. He has also won fellowships from the National Endowment for the Humanities and the Newberry Library, and teaching and research awards from Hartwick College.  He is Emeritus Professor of English at Hartwick College (1978-2017). He teaches at SUNY-Oneonta and conducts an intensive poetry workshop at Bright Hill Literary Center, Treadwell.  
Phil Young (Oneonta, NY) is a painter, photographer, and installation and performance artist blessed with the resistant, resilient power to remember family stories enabling humor and healing. His work explores ritual spaces and spiritual presence in the body of the land, as well as the vandalism and desecration of ancient indigenous rock art.  His work has been exhibited in local, regional and national venues, including the Heard Museum, William Benton Museum, Munson-Williams-Proctor Museum of Art, Atlanta History Center, Art-in-General and the Swiss Institute in NYC. His painting was included in the four-year traveling exhibit ARTRAIN, USA: "Native Views: Influences of Modern Culture, Contemporary Native American Art."  His work has been widely exhibited and reviewed. His writing has been published in journals and anthologies devoted to Native literature. He is a recipient of residencies at the Millay Colony and the John Michael Kohler Foundation, a Joan Mitchell Foundation Grant in Painting and Sculpture, and a New York Foundation for the Arts Fellowship in Sculpture. He is Professor Emeritus of Art at Hartwick College in Oneonta, New York, where he taught for 35 years since 1978.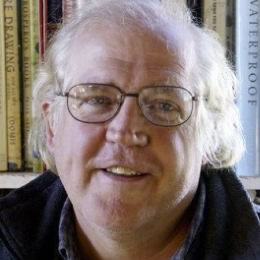 Charlie Bremer (Otego, NY) has explored a wide breadth of creative medium in his career ranging from photography and drawing, experimental sound sculpture, theater stage sets and architectural memorials. His work has been exhibited in art centers, galleries, and private collections both in the United States and internationally. His figurative graphic work explores a synthesis of the natural elements with the human body in a highly developed method of hand painted photographic prints. His images of objects and art supplies stand as unique allegories of  creativity, beauty, playfulness and aging . He is an accomplished master in the technique of encaustic wax glaze. Recent exhibitions have included studies of artist materials, 19th century engravings and bottles, and figure work exploring body, clay, and book.