Word Thursdays – Bright Hill Publications by Steve Lautermilch & Michael Glaser; Readings by Editor-in-Chief Bertha Rogers & Selected Readers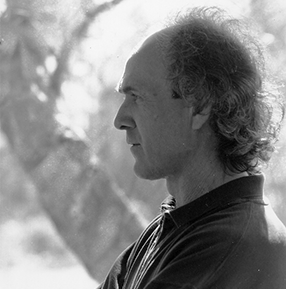 BRIGHT HILL PRESS FULL-LENGTH POETRY BOOK COMPETITION 2016 Winner, Steven Lautermilch, FIGURES FOR A FAMILY PORTRAIT, published December 2018.
A poet and photographer who taught for 20 years at the University of North Carolina, Greensboro,
Steve Lautermilch now lives on the Outer Banks of North Carolina, where he practices dream study, meditation, and writing. A recipient of a North Carolina Arts Council literary fellowship, for many years Steve has traveled in the far west, exploring the sites, landscapes, and cultures of the ancients. Solo exhibits have been held at the Glenn Eure Gallery in Nags Head, the Duke Medical Clinic Gallery in Durham, the Festival Park Gallery on Roanoke Island in Manteo, and the Getchell Library Gallery of the University of Nevada, Reno. Rim (2010) won the Sow's Ear Press Award and the Jean Pedrick Chapbook Award from the New England Poetry Club. Fire, Seed & Rain (2008) received the Longleaf Press Award, and The Meaning of No (Persephone Press, 1993) received their Poetry Book Award. Single poems have won major awards from The Comstock Review, Ekphrasis, Kakalak, The Marlboro Review, the New England Poetry Club, Nimrod International Journal, Sotheby's of London, and the W. B. Yeats Society of New York. His translations from and essays on the German poetry of Rainer Maria Rilke have appeared in Arion, The Literary Review, The Southern Review, and Western Humanities Review. His photographs have appeared as covers for Cimarron Review, The Comstock Review, Off the Coast, and Southwest Review and in portfolios in The Carolina Quarterly, Kakalak, and Pace. Spirit Writer (2001), an artist's book, is available from Hour Press. "The noblest aim of FIGURES FOR A FAMILY PORTRAIT may be to gather all the poet's knowledge, experience, and mystical realization into single, singular expression. Steve Lautermilch's world is rendered as palimpsest; all moments are superimposed upon one another, even as they are flowing inward and outward at once. His observations are those of the precise visual artist, the patient photographer for whom each and every detail is of eager importance. Meditation is his means of discovery, his language 'a fountain in spilling water' that 'shapes a double, mirror image' of the All…No more genuine a poetry has ever been written."—Fred Chappell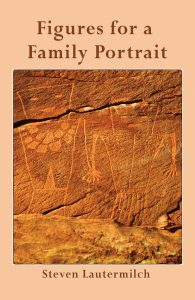 BRIGHT HILL PRESS POETRY CHAPBOOK COMPETITION 2017
Winner, Michael S. Glaser, for THE THRESHOLD OF LIGHT, published February 2019
Michael S. Glaser (St. Mary's City, MD) served as Poet Laureate of Maryland from 2004-2009. He is a Professor Emeritus at St. Mary's College of Maryland where he served as both a professor and an administrator for nearly 40 years. A recipient of the Dodge Endowed Award for Excellence in Teaching, Glaser has also received the Columbia Merit Award for his service to poetry in the Greater Washington, D.C. area, and Loyola College's Andrew White Medal for his "lasting contributions to Maryland's life and rich literary tradition." A Maryland State Arts Council poet-in-the-schools for more than 25 years, he also served on the Maryland State Department of Education's Arts Advisory Committee, the Maryland Humanities' Board of Directors, and the Board of Directors for the Kirkridge Retreat and Study Center in Bangor, PA. With his wife, Kathleen, Glaser co-leads retreats that embrace the reading and writing of poetry as a means of self-reflection, personal growth, and purposeful engagement in the world. "The Threshold of Light" Published by Bright Hill Press 2017 Winner, Michael S. Glaser, for THE THRESHOLD OF LIGHT, published February 2019; "Yeats said, 'There is a second world but it is in this one.' Reading THE THRESHOLD OF LIGHT, I have a deeper feeling for what he means. These poems, in their exquisite simplicity, in their love and kindness, make sacred ground of daily experience, relationships and the natural world. In his poem 'Spring' Glaser writes, 'And she invites you into your own heart.' Entering there is how Yeats' second world blossoms into blessing."—John Fox, Founder of The Institute for Poetic Medicine. "If ever a book found words for cosmic energy, it's THE THRESHOLD OF LIGHT. 'Light' becomes the dynamic force here; and in this sallow time in history we need this book more than ever. To live at the highest level of human thought is to refresh language; and Glaser shows that our ordinary daily acts are divine ones. This poetry blesses every day, and us, with its descriptions."—Grace Cavalieri, The Poet and the Poem from The Library of Congress. "In this lovely collection, Glaser notices the way each glimmer of light dignifies: the curve of his wife's back, the 'fluid and flux' of fog, the way his daughter's eyes 'stare off at the large oak / unleaving…'. Glaser's own gaze gives off such brightness it illuminates simple things & the life of the spirit equally, making of each charged moment a kind of grace."—Rick Benjamin, State Poet Laureate of Rhode Island (2012-2016).