Word Thursdays featuring Kate McNairy
September 22, 2022 @ 7:00 pm

-

9:00 pm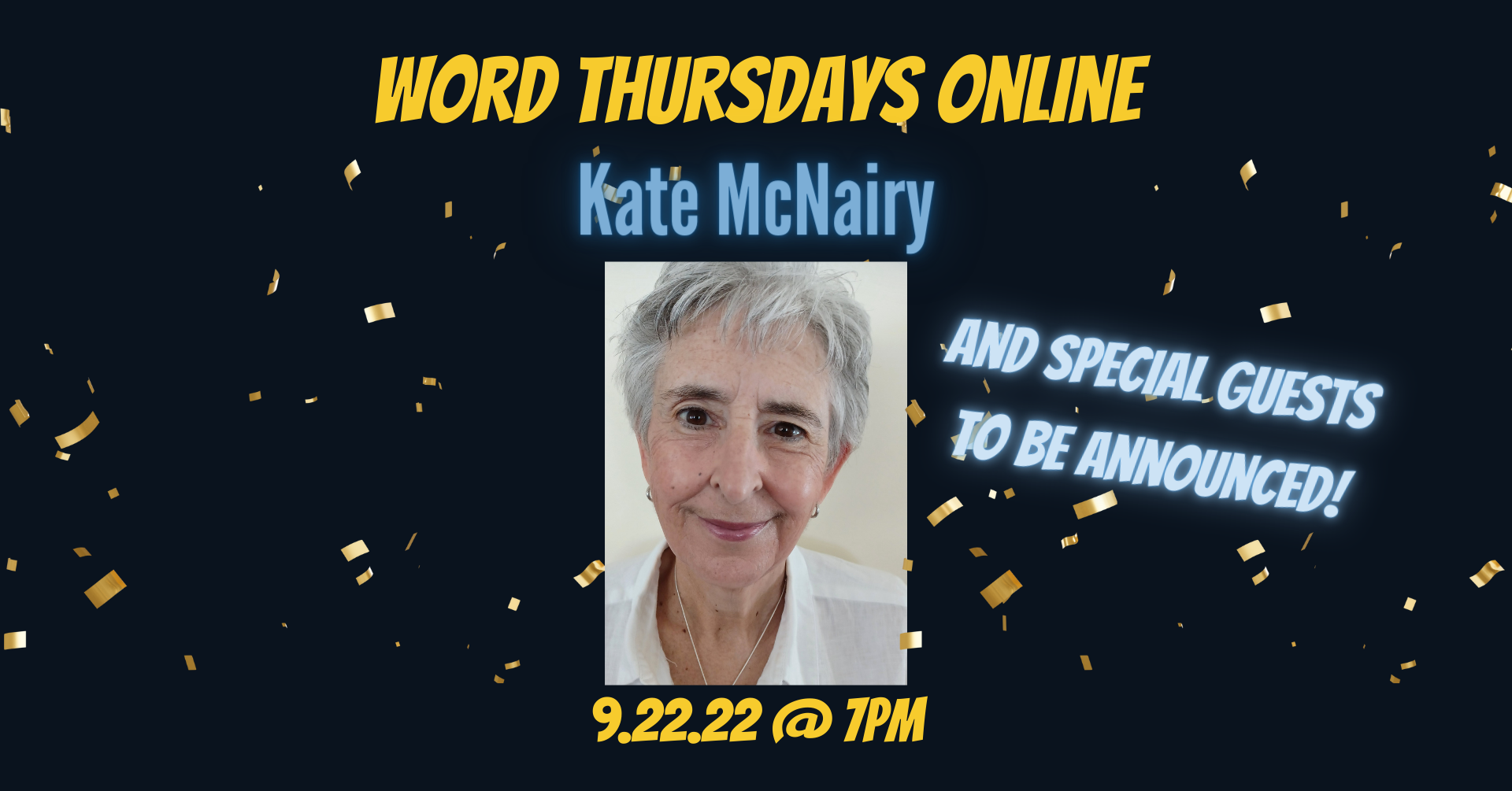 Zoom link to join: https://us02web.zoom.us/j/81577446746
Kate McNairy lives in Ballston Spa, upstate, NY. and has taught at SUNY Adirondack & Empire State College. She has also worked as an administrative assistant for an opera company and baseball team.
She read her poetry here a few years ago and so enjoyed the venue.
She has published three chapbooks June Bug (2014), Light to Light (2016) and My Wolf (2021). Kate was on the editorial board of The Apple Tree, a small press and has appeared in Third Wednesday, Raven's Perch, and Chronogram, among other journals.
Jackie Craven has written "To read My Wolf is to enter the kind of dreamy world that only Kate McNairy can create. Colors chatter, a pampered coat discovers it is going to the cleaners, and a gem-eyed wolf howls beneath the bed. Each poem brings a fresh surprise. Whimsical, mystical and heartbreaking, My Wolf invites us to laugh at our own mortality."
Learn more by visiting www.katemcnairy.com