WORD THURSDAYS – FEATURING SEEING THINGS CHAPBOOK SERIES POETS LYNNE KEMEN, JULENE WAFFLE
August 26, 2021 @ 7:00 pm

-

9:00 pm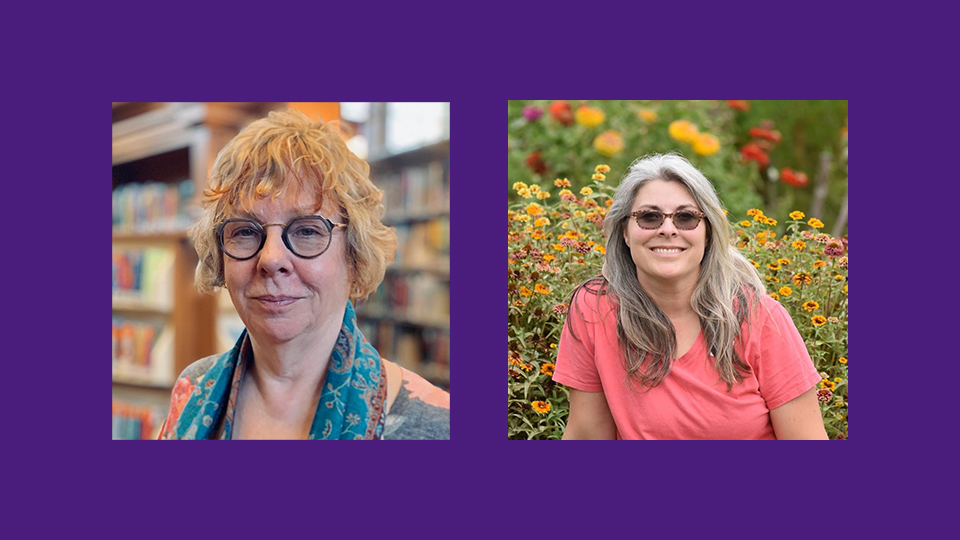 ON ZOOM:
https://us02web.zoom.us/j/83871651172
and
On Facebook Live at:
https://www.facebook.com/brighthp
Lynne Kemen writes: "I was born in Bath, NY, then lived in Hartwick, NY, Rutland, VT, Crawfordsville, IN, then came to Ithaca in 1960, as my father's government job required. My mother refused to unpack many boxes of books. After they died there, I donated the books to the local library. I lived in Ithaca through grad school in 1975, but I was afraid to own it. Franklin and Meridale, where I spent every weekend with my failing grandparents, were always my rocks. I think I was imprinted on the hills as a child. After completing a MA in theater at Cornell, where I was also married, I worked in theater in Princeton and New York City, later as General Manager of the Phoenix. Then I established the Center for Dance Medicine and managed a medical clinic for 26 years. I went back to school and got a PhD in biopsychology from Hunter College, which led to a teaching career as well as being department advisor to 3000 students. Back in 1978, we started visiting a friend at her place in upstate NY that we would never have heard of: Franklin, NY. We spent every summer and every Christmas Eve with her from that year forward. I always felt at home in Delaware County, so we bought a house here in 2004. My mother told my aunt, who said that the house we bought had been her aunt's house. So many coincidences! I retired from Hunter in 2016 with a husband and three cats. I have always felt that this was home."
Julene Waffle is a teacher in a rural NYS public school, a business owner, a wife, a mother of three boys, and writer. She has degrees from Hartwick College and Binghamton University.  Her work has appeared in La Presa, The English Journal, The English Record, River, Blood, and Corn: Literary Journal, A Community of Voices, The Daily Star, anthologies of poetry entitled Civilization in Crisis (FootHills Publishing, 2020), and Seeing Things: Anthology of Poetry (Woodland Arts Editions, 2020), and her chapbook entitled So I Will Remember (Woodland Arts Editions, 2020).  She finds inspiration in nature and her family which includes her dogs.  One may purchase her chapbook at The Green Toad in Oneonta, NY, or at Julene's webpage: www.wafflepoetry.com.