WORD THURSDAYS READINGS
June 8, 2017 @ 7:00 pm

-

10:00 pm

$3.00
M.J. IUPPA, Hamlin, NY Poet & Writer
Website: Mjiuppa.blogspot.com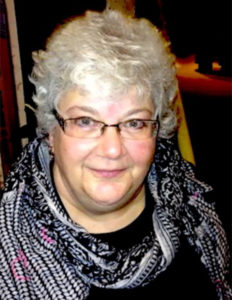 M.J. IUPPA is the Director of the Visual and Performing Arts Minor Program, Writer-in-Residence (1999-2015) and Lecturer in Creative Writing at St. John Fisher College; and since 2000 to present, a part time lecturer in Creative Writing at The College at Brockport. Since 1986, she has been a teaching artist, working with students, K-12, in Rochester, NY, and surrounding area. She has three full length poetry collections, most recently Small Worlds Floating as well as Within Reach, both from Cherry Grove Collections, 2010) Night Traveler (Foothills Publishing, 2003)); and 5 chapbooks, most recent is Between Worlds (Foothills Publishing, 2013), which is a collection of lyric essays, flash fiction and prose poems. She received Writers and Books' The Big Pencil Award, honoring her lifelong contributions to Rochester's Literary Community. At St. John Fisher College, she has received the Part-Time Faculty Award for Teaching Excellence, May 2000; The Father Dorsey Award, 2000-2001 and 2002-2003, and a Certification of Recognition from The Monroe County Legislature, April 2003. She served as the poetry advisor for New York State Foundation for the Arts, 2007-2012. She and her husband Peter Tonery lives on a small farm in Hamlin NY, where they have been practicing organic food sustainability for the past 15 years.
Laura Orem, Red Lion, PA Poet
Blog: http://www.blog.bestamericanpoetry.com/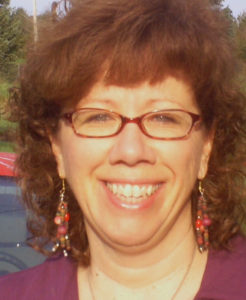 LAURA OREM is the author of Resurrection Biology (Finishing Line Press 2017) and the chapbook Castrata: a Conversation (FLP 2014). She is a featured writer at the Best American Poetry blog, and her work has appeared in many journals, including Poets & Artists, MIPOesias, Atticus Review, DMQ, and Zocalo Public Square. Recently, her poem, "Hibernation, Ursa Major," was adapted to music by Michael Thaxton for his song cycle, The Constellations. Laura holds an MFA in Writing and Literature from the Bennington Writing Seminars. She has taught writing at several colleges, including for 15 years at Goucher College in Baltimore, and now works with private students. Currently, she is writing a non- fiction book about the treatment of the mentally disabled from the Victorian era through the mid-20th century. She is also a visual artist, specializing in mixed media, bookbinding, and art jewelry. She lives in Red Lion PA.