Word Thursdays Online- Richard Levine, Bertha Rogers, Matthew Spireng
September 24, 2020 @ 7:00 pm

-

9:00 pm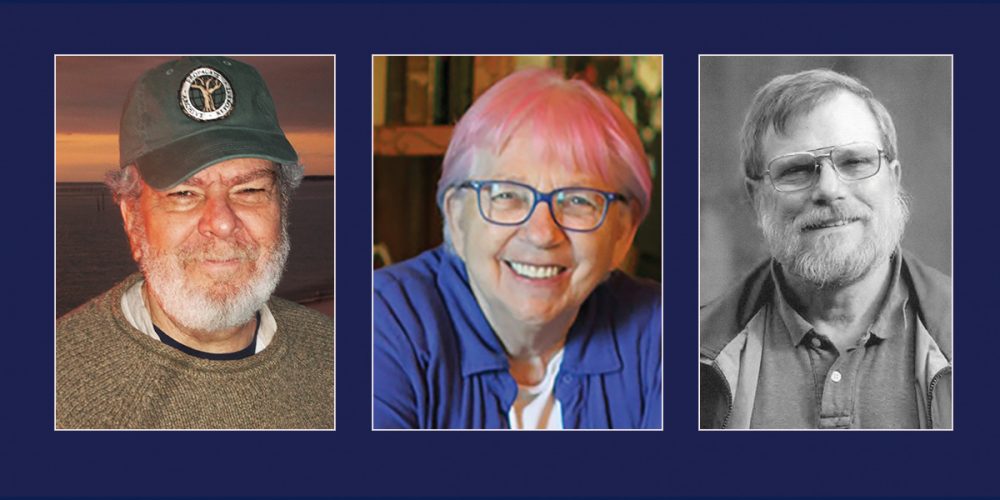 Event will be online via Zoom live. Link will be published soon.
Richard Levine (Schoharie, NY and Brooklyn, NY) is a retired teacher and author of Contiguous States (Finishing Line Press, 2018), as well as five chapbooks: The Cadence of Mercy, A Tide of a Hundred Mountains, That Country's Soul, A Language Full of Wars and Songs, and Snapshots from a Battle, as well as Selected Poems (Future Cycle Press, 2019);
Bertha Rogers (Treadwell, NY) poet and visual artist. More than 500 of her poems appear in literary journals and in her poetry collections, including Wild, Again; Heart Turned Back; Sleeper, You Wake; and several chapbooks. Her translation of Beowulf was published in 2000, and her translation of the 19th-century Anglo-Saxon Riddle-Poems from the Exeter Book, Uncommon Creatures, was published in 2019. With her late husband, Ernest M. Fishman, she founded Bright Hill Press & Literary Center of the Catskills in 1992.
Matthew J. (Matt) Spireng (Kingston, NY), a lifelong resident of rural upstate New York, is a widely published, award-winning poet who often writes about the natural world. His book What Focus Is was published in 2011. His book Out of Body won the 2004 Bluestem Poetry Award and was published by Bluestem Press at Emporia State University. His book Good Work has won the 2019 Sinclair Prize and will be published by Evening Street Press. His chapbooks are: Clear Cut; Young Farmer; Encounters; Inspiration Point, winner of the 2000 Bright Hill Press Poetry Chapbook Competition; and Just This. His poems have appeared in publications across the United States including Senior Hiker, Snowy Egret, The Poets Guide to the Birds, Blueline, Comstock Review, Yankee Magazine, North American Review and Poet Lore. He is a 10-time Pushcart Prize nominee. His poems have been recognized in many contests including as winner of The MacGuffin's Poet Hunt in 2018.