YOUNG COLLECTORS CLUB – Youth Workshop – led by Bertha Rogers
July 12, 2021 @ 8:00 am

-

July 16, 2021 @ 5:00 pm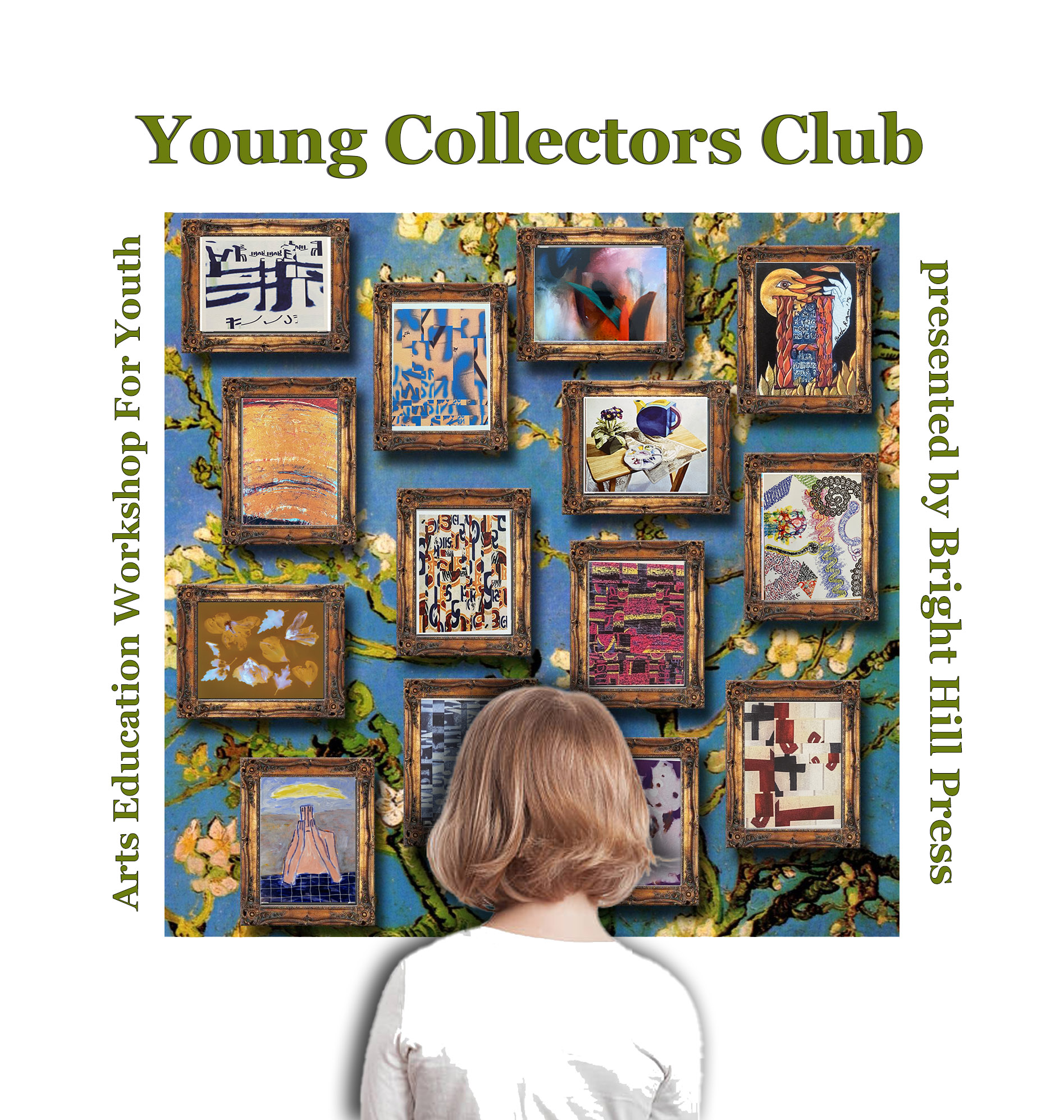 REGISTRATION FORM: https://brighthillpress.org/wp-content/uploads/2021/04/BHLC-WKSHOPS-2021-REGIS-FORM-SUMMER.pdf
Facebook event link: https://fb.me/e/1iY4MGo2a
Purchase ticket here: https://brighthillpress.org/product/young-collectors-club/
More info: https://brighthillpress.org/children-youth-programming
ABOUT the SUMMER WORKSHOPS
The In-Person, socially-distanced Workshops take place at Bright Hill Literary Center's Education Wing, 94 Church Street, Treadwell, NY. Space is limited, so early registration is advised (summer registration begins April 19 with a final deadline June 1; registration forms will be available on BHLC's website by APRIL 19. All of the Bertha Rogers-led Bright Hill Literary Workshops for Kids include writing and visual arts and in-corporate science and math for projects; we believe in STEAM.
THE WORKSHOPS take place from 9 am – 2:30 pm; Bright Hill will provide morning and afternoon snacks, but kids should bring their own bag lunches. CHILDREN ages 6 – 17 (1st grade – 12th grade) are welcome. The workshops are designed and led by Bertha Rogers, master teaching artist and founding director of Bright Hill. The fee for each five-day literary workshop is valued at $300, but Bright Hill charges tri-county youth $160 and out-of-area students $250. Full and partial scholarships are available to permanent residents of Delaware and Otsego Counties (Delaware Academy/Delhi Central School students receive full scholarships provided by the Abraham Kellogg Education Fund). Registration is limited to 16 students.
TO REGISTER, FILL OUT REGISTRATION FORM, EMAIL TO INFO@BRIGHTHILLPRESS.ORG, AND PURCHASE TICKET ON OUR WEBSITE.
OR MAIL REGISTRATION FORM TO BRIGHT HILL PRESS AT 94 CHURCH ST, TREADWELL, NY 13846 WITH PAYMENT INCLUDED.
Bright Hill offers its first ever "Young Collectors Club" IN-PERSON PROGRAM JULY 12-16, led by master teaching artist Bertha Rogers, founding director of Bright Hill. The program is limited to 16 children and youth in grades one through twelve. The week will begin with an introduction by Katharine Kreisher, art professor at Hartwick College on the importance and impact of the Bright Hill Legacy Program Young Collector's Club: Viewing art at museums and galleries helps people experience original art and understand the many ways that artists see the world around them. If viewers write about art, their understanding deepens. The Young Collectors Club of Bright Hill provides young people with the opportunity to own original art and perhaps begin a life of collecting. Each student will be provided with a workshop kit consisting of a collection of miniature prints by artists who have shown at Bright Hill's Word & Image Gallery, along with a large shadowbox frame and adhesive dots, their first "art collection."