Word Thursdays featuring Kendel Hippolyte and Clifford Brooks
November 10, 2022 @ 7:00 pm

-

9:00 pm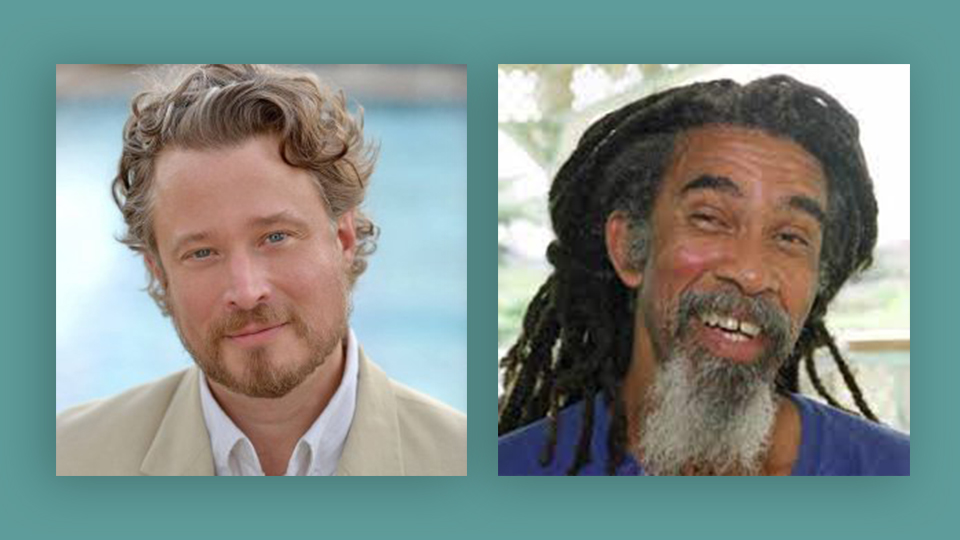 Zoom link to join: https://us02web.zoom.us/j/81577446746
Kendel Hippolyte was born in Castries, St. Lucia, in 1952. In the 1970s he studied and lived in Jamaica, receiving a BA from the University of the West Indies in 1976.
Hippolyte is the author of several books of poetry, including Fault Lines (Peepal Tree Press, 2012), Night Vision (Triquarterly Books/Northwestern University Press, 2005), and Birthright (Peepal Tree Press, 1997). Of his work, Kwame Dawes writes, "One gets the sense of a writer working in a laboratory patiently, waiting for the right image to come, and then placing it there only when it comes."
Hippolyte, who is also a playwright and a director, is known for writing in Standard English, the varieties of Caribbean English, and in Kewyol, his nation language. He is the editor of Confluence: Nine St. Lucian Poets (The Source, 1988) and the author of several plays, including The Drum-Maker in 1976 and Triptych in 2000. With his wife, the poet Jane King, he founded the Lighthouse Theatre Company in St. Lucia in 1984. In 2000, Hippolyte received the St. Lucia Medal of Merit for his service in the arts. He is also the recipient of the Bridget Jones Travel Award and Minvielle & Chastanet Fine Arts Awards in both literature and directing, among other honors and awards.
Hippolyte taught theater arts and literature at Sir Arthur Lewis Community College from 1992 to 2007. He lives in St. Lucia.
Clifford Brooks was born in Athens, Georgia. His first poetry collection, The Draw of Broken Eyes & Whirling Metaphysic, was re-issued by Southern Collective Experience in August 2018. His second full-length poetry volume, Athena Departs: Gospel of a Man Apart, as well as a limited-edition poetry chapbook, Exiles of Eden, were published by Southern Collective Experience in 2017. Clifford is the founder of The Southern Collective Experience, a cooperative of writers, musicians and visual artists, which publishes the journal of culture The Blue Mountain Review and hosts the NPR show Dante's Old South. He is on the faculty of The Company of Writers, and provides tutorials on poetry through the Noetic teaching application.