Bright Hill featured on WBNG Channel 12!
Bright Hill was featured on WBNG Channel 12, Tuesday, January 12! We are so honored to be recipients of the Southern Tier Tuesdays grant, and to be able to have this opportunity to share information about the enriching arts and arts education programs we offer to our community! Thanks to all of our poets, artists, students, and audience who helped us to win this wonderful award. Stay tuned for our 2021 season schedule!
How to Donate Today
You can also donate directly via Paypal or by check.
Mail to Bright Hill Press Inc.
94 Church Street
Treadwell NY, 13846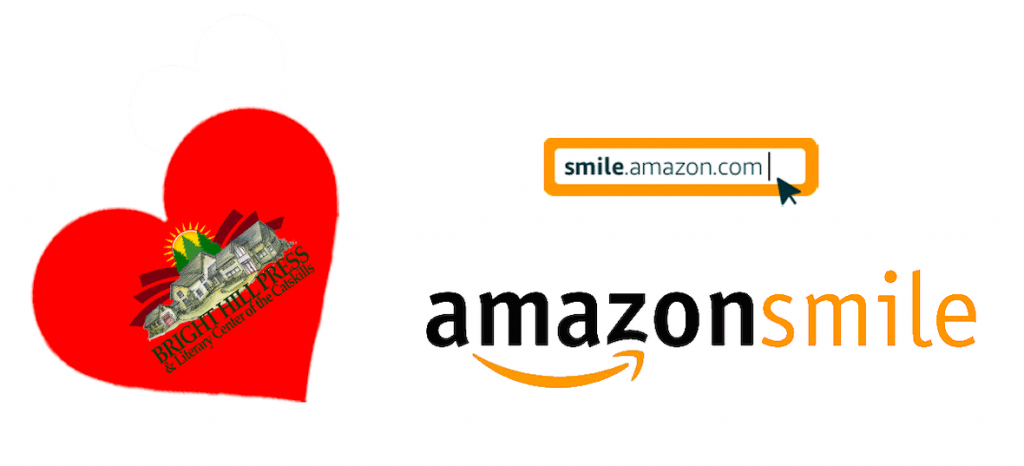 Donate through Amazon Smile
Help generate donations for Bright Hill Press by purchasing items through Amazon Smile.
It's so easy! Go to the link below, sign into your Amazon account, set Bright Hill Press as your nonprofit, and start shopping!
Help keep art and literature alive in the Catskills and beyond.

Ridge Memory 9, 18×53 oil pastel over watercolor, © Elissa Gore 1999
About Bright Hill
BRIGHT HILL is dedicated to increasing audiences' appreciation of the writing arts and oral traditions that comprise American literature, and to encouraging and furthering the tradition of poetry and writing in the Catskills and beyond. Writers and artists who participate in Bright Hill Press/Word Thursdays programs are selected for their artistic excellence, their ability and willingness to work within a community setting, and the diversity of their backgrounds, genres, and styles. BHP understands that recognition of the need for a literary community and a commitment to lifelong learning are critical aspects of audience development; our programs for children and adults engender the spirit, craft, and imagination that makes this possible.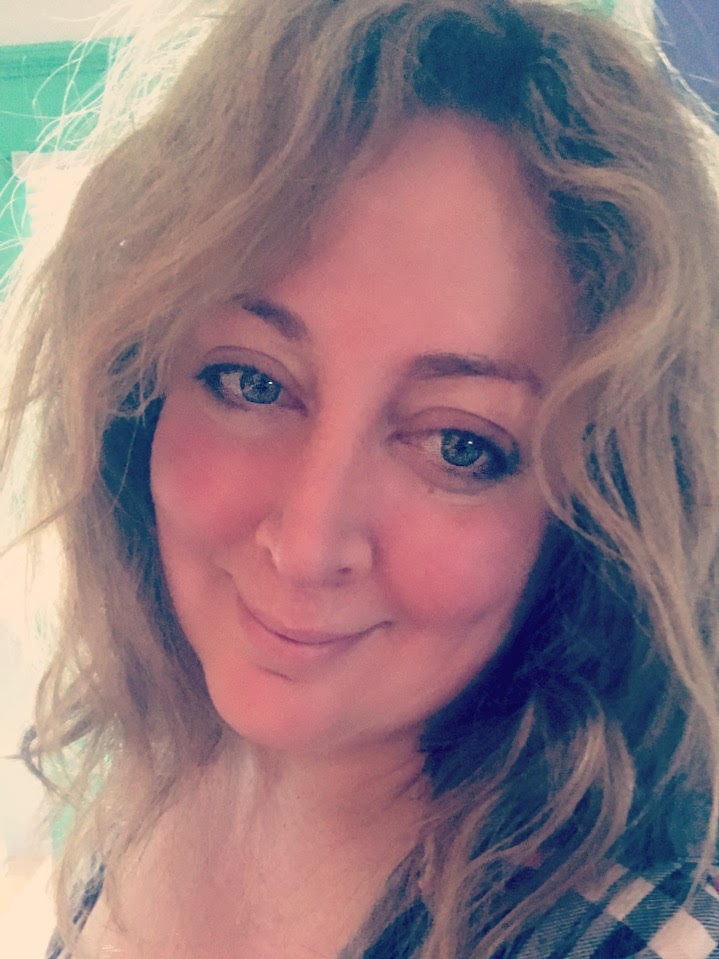 Beatrice Georgalidis
Executive Director
Beatrice brings 10+ years of grant writing and production experience to BH. She is a writer educated at NYU, a small business owner, and mom to her beloved son Charlie.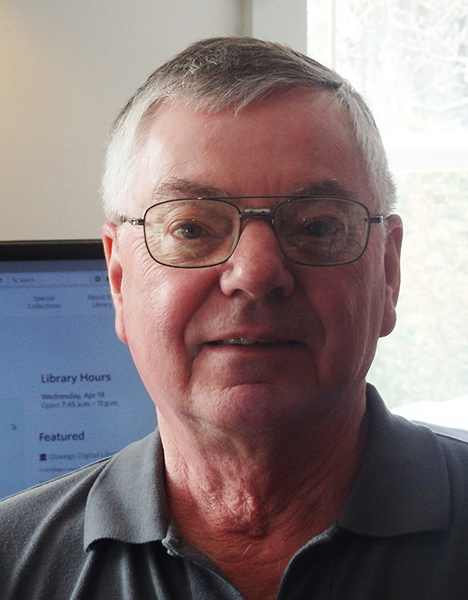 Lawrence Shaw
Administrative Assistant
Larry is born and raised in Delhi, NY. He brings precision and passion to his work at Bright Hill.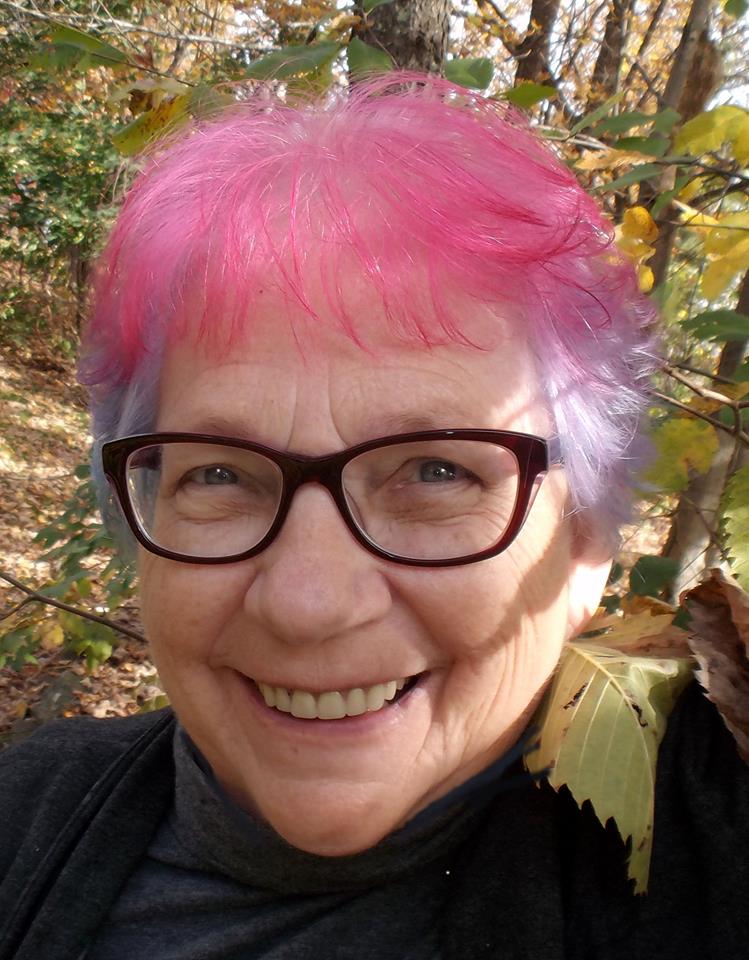 Bertha Rogers
Editor in Chief
Bertha Rogers, poet & visual artist & master teaching artist, founded Bright Hill Press with her husband, Ernest M. Fishman, in 1992. Rogers has published more than 600 poems in literary magazines and in several individual collections of poetry, & has shown her visual art in exhibits throughout the USA.
Special Projects
Bright Hill Press and Literary Center of the Catskills awarded a National Endowment for the Arts Artworks grant, and a New York State REDC grant for "War, Words, Dance: A Collaboration," a multi-disciplinary performance and arts education project.
"War, Words, Dance" brings veterans of war; professional dance choreographers and student dancers; high school student artists; and Shakespeare together for a series of workshops that  culminated in staged and outdoor performances held for the general public of the Catskills in upstate New York in August. The final project performance was held at The Walton Theatre on Saturday, August 18 at 7 PM.
Collaborators include the not-for-profit organizations Lake Arts Project (Milwaukee, Wisconsin), Feast of Crispian (Wisconsin), and Jessica Vecchione (Delhi, NY), owner of VeccVideography.
Bright Hill Press Executive Director Beatrice Georgalidis designed the project in 2017, based on a 5-year collaboration with Lake Arts Project, with Feast of Crispian joining to further expand the scope of the multidisciplinary arts education and performance project. Bright Hill was awarded the Regional Economic Development Council of New York State grant in the amount of $27,260 in the category of Arts and Cultural Impact: Art in Public Places.
National Endowment for the Arts Chairman Jane Chu approved more than $80 million in grants as part of the NEA's second major funding announcement for fiscal year 2018. Included in this announcement is an Art Works grant of $16,000 to Bright Hill. The Art Works category is the NEA's largest funding category, and supports projects that focus on the creation of art that meets the highest standards of excellence, public engagement with diverse and excellent art, lifelong learning in the arts, and/or the strengthening of communities through the arts.
"The variety and quality of these projects speaks to the wealth of creativity and diversity in our country," said NEA Chairman Jane Chu. "Through the work of organizations such as Bright Hill Press in Treadwell, NY, NEA funding invests in local communities, helping people celebrate the arts wherever they are." Additional funding for the project has been awarded by the A. Lindsay and Olive B. O'Connor Foundation and the George A. and Margaret Mee Charitable Foundation to support workshop costs and scholarships for students in Walton, Hancock and Deposit.
"War, Words, Dance" brought post-deployment combat veterans, high-school student writers and visual artists together to collaborate in a series of acting, writing, dance, and videography workshops; the project aimed to facilitate the interaction of students and veterans in order to generate ideas for creating professional caliber visual art, poetry, and dance. Results of those workshops were choreographed into dance works by professional choreographers, taught to student dancers who performed the final pieces in a flash mob, and a final performance at The Walton Theatre.
Feast of Crispian held a  3-day acting and storytelling Shakespeare intensive workshop, during which acting exercises based on techniques invented by Shakespeare and Co. give veterans the opportunity to explore the "mask" of character, to express big feelings without telling any personal information. Feast of Crispian is led by director Nancy Smith Watson, who runs the program with her husband, University of Wisconsin Theatre Department Director Bill Watson, and actor Jim Tasse, all of whom live and work in Milwaukee.
Bright Hill then hosted a five-day writing and visual art workshop.
Bertha Rogers, master teaching artist and Founding Director of Bright Hill, led students in a series of exercises during which students wrote and created visual art about the Vets' experiences, based on various themes that evolve organically, such as leaving and/or returning home (a transformed person).
For the third workshop, Lake Arts Project brought New York State and national advanced student dancers together, with six professional NY-based choreographers, for a two-week intensive, advanced contemporary dance and ballet workshop. Lake Arts Project Directors Karl von Rabenau (principal faculty member at the Milwaukee Ballet School & Academy) and Jennifer Miller (faculty, Milwaukee Ballet School & Academy) are former professional ballet dancers and founded Lake Arts Project in 2013; their mission is to bring professional development experience to youth, and immerse them in the arts.
For the final project workshop, Jessica Vecchione of VeccVideography led a 5-day professional videography intensive for (5) students with interest in film and videography, to film rehearsals and final performances. Jessica is an award-winning videographer with 20 years of experience in advertising and marketing.
Bright Hill's 2018, 26th anniversary programs are made possible by grants from the New York State Council on the Arts with the support of Governor Andrew Cuomo and the New York State Legislature; National Endowment for the Arts; Otis  A. Thompson; A. Lindsay and Olive B. O'Connor; A.C. Molinari; Dewar, and Tianaderrah Foundations; Stewart's Shops; the Abraham Kellogg Education Fund; the Delaware Youth Bureau, through the auspices of the New York State Office of Children and Family Services; the Delaware National Bank of Delhi, Delaware County Office of Economic Development, CDO Workforce Career Center, and with the support of Bright Hill's members and friends. Bright Hill's facilities include the Bright Hill Community Library, home to more than 12,000 books and literary and art periodicals that may be borrowed by local residents; the complete catalog is online.  The NYSCA Literary Map of New York State and The NYSCA Literary Tree was developed and is administered by the New York State Council on the Arts in partnership with Bright Hill. The organization and library are located at 94 Church Street, Treadwell, NY 13846.
War Words Dance Final Performance
400
Word Thursdays Readings
3000
Poets and Writers Hosted
1300
Poets, Writers, & Artists Published
The Bright Hill Literary Center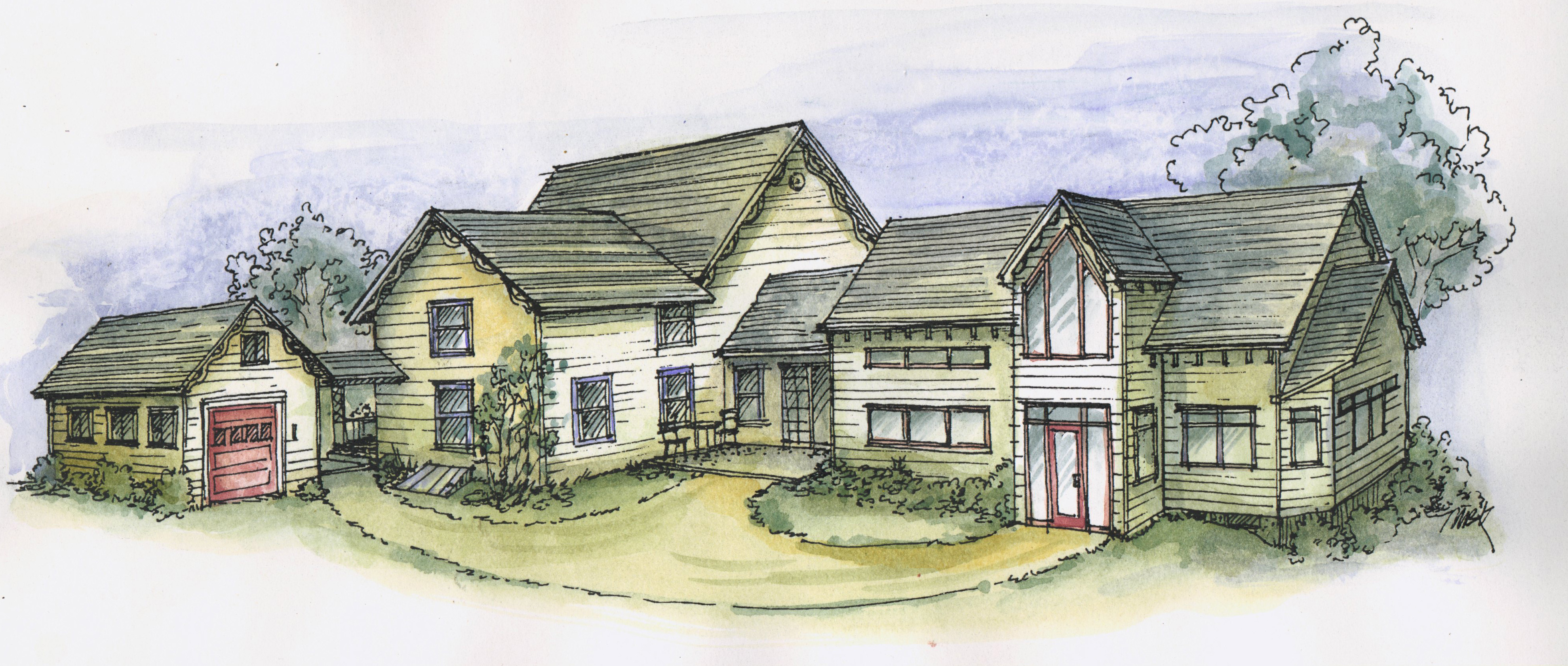 The Bright Hill Center features the Bright Hill Community Library & Internet Wing, the Word & Image Gallery, our renovated education wing (where workshops take place, home to our smart board and art supply storage), our dine-in kitchen book shop, the Bright Hill administrative offices, and guest rooms for visiting writers and artists. Outdoors, the Patterns Literary Garden and the Children's Secret Garden are features of our peaceful, Catskills nature haven.
Stay tuned for the virtual tour, coming soon.
More than 90 publications range from 1992 to present.
Our workshops started in 2002; we have been publishing our youth works for almost two decades.
Bright Hill has welcomed more than 3,000 writers at Word Thursdays and in our publications.
Book Arts Catalogs have been published for more than two decades.
The Bright Hill Kids Workshops are by far my children's favorite option for summer activities. Two years in a row Bright Hill was the only "camp" my kids wanted to attend. The workshops are the perfect mix of literature, art, friends, and free time. Hands down one of the best gems of Delaware County!
Jennifer Potrzeba - Bright Hill Parent
Our twin boys, who've attended the Bright Hill workshops for the past 5 years, simply adore them. Their enjoyment thrills us, but even more importantly, the workshops helped instill a true love of reading, research, the art of the spoken word, poetry, mythology, arts of all types, performance and more. The workshops' positive and lasting impact is huge for our family, as evidenced by child-hosted poetry slams, written-word gifts for special occasions, and countless child-instigated trips to museums of all types. We're blessed to have access to an educational resource of this caliber.
Susan Muther and Hazen Reed, Bright Hill Parents
We've been sending our first child, then our second, to Bright Hill Press workshops every year since 2006.  We consider BHP to be an affordable unsung gem here in the Catskills, one of those rare gifts of place and experience that simultaneously bring educational value and exuberant joy to children and their families.  I think a quote from my son sums it up: "I wish Bertha and Bright Hill Press was my full time school."
Anna Sea, Bright Hill Parent
One day, while attending the usual parent's presentation, I heard another voice come through the words of my daughter's writing. It was her own creative heart peeping through. What a joy.
Jessica Patterson, Bright Hill Parent
"Bright Hill Press for 25 years, under founding Director Bertha Rogers, has brought to life her vision of a network of writers and a center for teaching the young and sustaining in the community the life of the literary mind.  Reading and attending Word Thursdays and special events, and having my book chosen for Bright Hill Press, have nourished my writing in countless ways for which I am unspeakably grateful."
Robert Bensen, Ph.D. I Professor of English & Director of Writing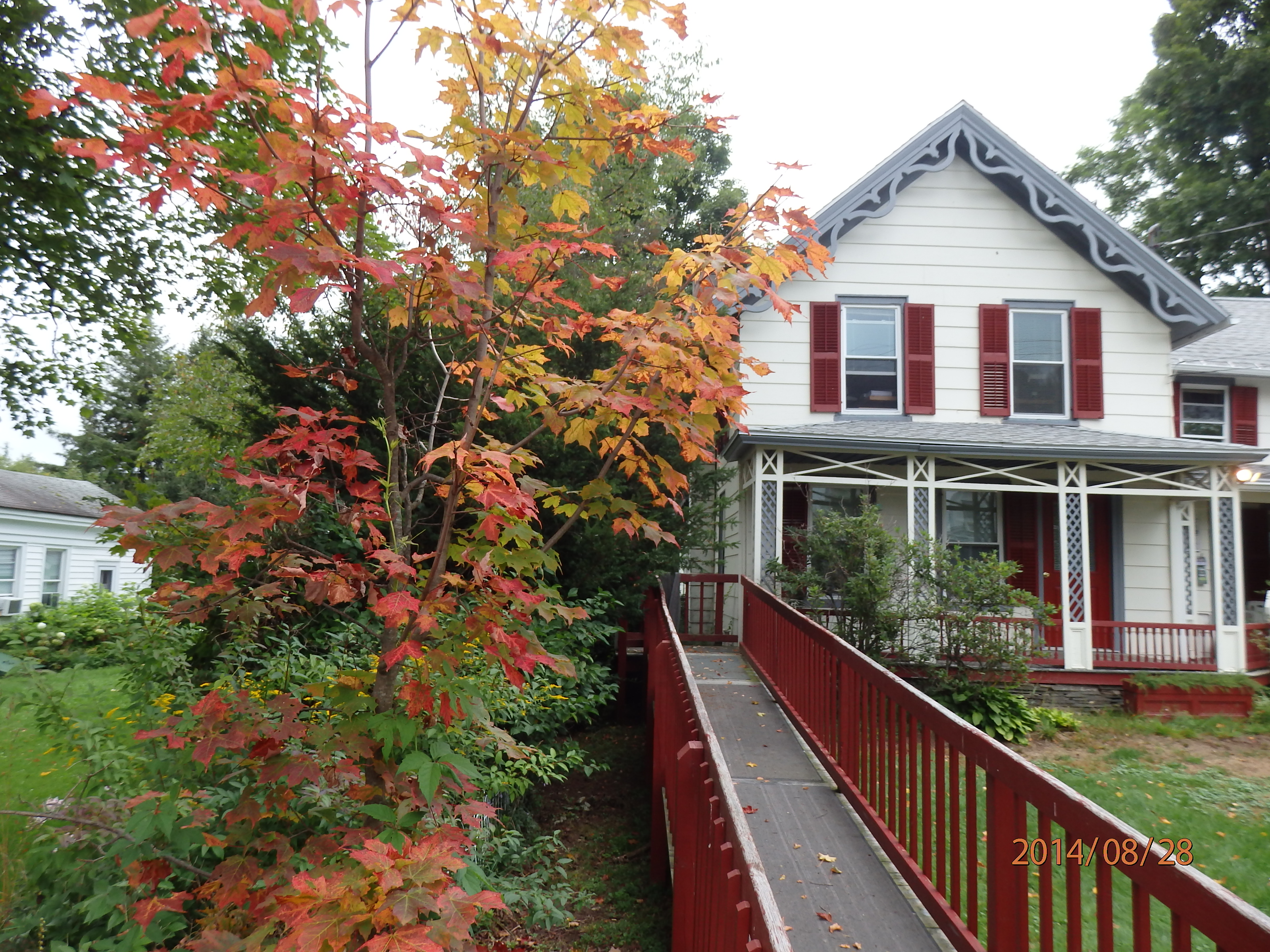 94 Church St, Treadwell, New York 13846