Word Thursdays Online 2021
Bright Hill Press presents our 29th Season of Word Thursdays.
We are continuing our mission of keeping art and literature alive in the Catskills – and beyond – with our virtual series of Word Thursdays Online via Zoom.
April 8, 2021: Word Thursdays Online featuring Fred Schneider
February 25, 2021: Word Thursdays Online celebrating Black History Month featuring Jeffrey Colvin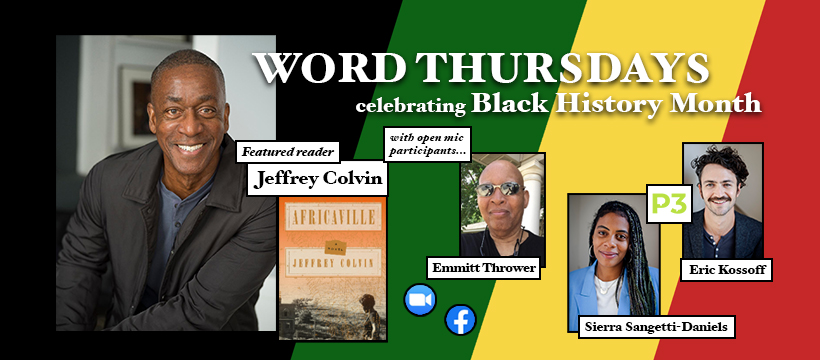 Word Thursdays Online 2020
Our in-person featured poet reading series, Word Thursdays, in its 28th year, transitioned to an online platform when quarantine began; instead of our scheduled writer, who was unable to attend due to circumstances of the pandemic, we opened our season with the New York State Poet Laureate, Alicia Ostriker, who read poetry while quarantined in her apartment in New York City!
April 10, 2020: Word Thursdays Online featuring Alicia Ostriker
April 23, 2020: Word Thursdays Online featuring Bill Stratton and Cicada Musselman
May 15, 2020: Word Thursdays Online featuring Bruce Bennett
May 29, 2020: Word Thursdays Online with Rainie Oet, winner of BH's 2019 full length poetry anthology, Porcupine in Freefall
September 11, 2020: Word Thursdays Online featuring Vicki Whicker
September 25, 2020: Word Thursdays Online featuring Forest & Field Poets
October 23, 2020: Word Thursdays Online featuring Pam Strother and Robert Bensen — "Seeing Things: An Anthology of Poetry"
November 13, 2020: Word Thursdays Online featuring Alice Lichtenstein