Word Thursdays featuring The Five Sylvias
October 13, 2022 @ 7:00 pm

-

9:00 pm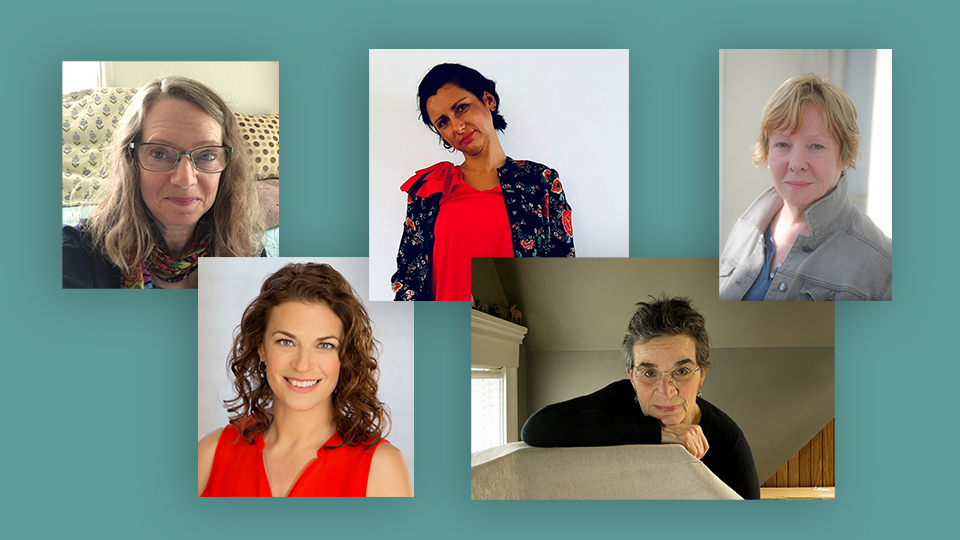 Zoom link to join: https://us02web.zoom.us/j/81577446746
Anastasia Vassos is the author of Nike Adjusting Her Sandal (Nixes Mate, 2021).  Her chapbook The Lesser-Known Riddle of the Sphinx was a finalist in Two Sylvias Press 2021 Chapbook Contest. Her poems appear in Thrush, RHINO, SWWIM, Comstock Review and elsewhere. She is a reader for Lily Poetry Review, speaks three languages, and is a long-distance cyclist. She lives in Boston.
Laurel Benjamin is a native of the San Francisco Bay Area, where she invented a secret language with her brother. She has work published or forthcoming in Lily Poetry Review, Turning a Train of Thought Upside Down: An Anthology of Women's Poetry, South Florida Poetry Journal, Trouvaille Review, One Art, Ekphrastic Review, The Thieving Magpie, Black Fox, Minyan, Evening Street Press, California Quarterly, Mac Queens Quinterly, among others. She is an Ekphrastic Review challenge finalist, Oregon Poetry Association honorable mention, a Sunspot longlister. She runs Ekphrastic Writers, among other writing groups, and is affiliated with the Bay Area Women's Poetry Salon and the Port Townsend Writers. She holds an MFA from Mills College.
Lynne Kemen lives in Upstate New York. Her chapbook, More Than A Handful, was published in 2020. Her poems have been published or are forthcoming in La Presa, Silver Birch Press, The Ravens Perch, Fresh Words Magazine, Topical Poetry, The Ekphrastic Review, Blue Mountain Review, and the anthology What We See on Our Journeys. A Runner-Up for The Ekphrastic Journal's competition of Women Artists, she is an Editor for The Blue Mountain Review and The Southern Collective, both in Atlanta, Georgia. She is on the Board of Bright Hill Press in Treadwell, New York.
Marzena Lesinska grew up in Warsaw, Poland and lives in Belgium. She holds a MA degree in Sociology of Media and Communication and has poetry published in Poet Speak magazine. Her current focus is spoken word poetry with a forthcoming performance in May.
Rebecca Surmont grew up in Michigan with a first love in performance. She's worked as a Mime, physical theater actor, dancer, and collaborative teaching artist throughout the Midwest. Her poems have been in Minneapolis' Southwest Journal, New Verse News, Silver Birch Press, Ekphrastic Review, and the anthology, Seasons, by Trolley Car Press. She lives in Minneapolis and works as a leadership consultant and coach.